Nutrition For Life International
Denis and Dianne Cote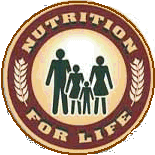 Greenwood, Nova Scotia, Canada
Distributor # 134888

Nutrition For Life International

A complete line of: Water & Air Filtration and Purification Systems
Healthy Food & weight Management


Vitamin & Mineral Supplements
Herbal Formulas
Homeopathics & Special Formulas
Nutique Skin & Hair Care
Cleaning Concentrates & Disinfectants
Services
NEWLY RELEASED PRODUCTS


Nature's First All Natural Sweetener
Snoreless (as seen on t.v.)

A Natural Lubricant That Really Works!
Snoreless may be helpful in reducing the noise associated with snoring, and in some cases, helps to eliminate the problem all together. By spraying the back of the throat, tongue and uvula with a special formula, manufactured by a patented process known as Liposome, the soft tissues are coated, allowing up to eight hours of restful, silent sleep.

Requin 3

Isn't It Time You Discovered Shark Cartilage?
Widely recognized as a natural source of protein and minerals, Shark Cartilage is used to help support normal cell growth and healthy joints. Shark Cartilage also may help support the immune system.

Nutique

Nutritional Skin Care Programs For Men and Women

Women: Colloidal Cleanser Men: Colloidal Cleanser
Lathering Cleanser Lathering Cleanser
Ultra Conditioner Ultra Conditioner
Protective Lotion Protective Lotion
Enriched Ultra Conditioner

Each product is fragrance free and formulated to be as allergy and irritant free as possible. Made from wholesome ingredients such as aloe vera, chamomile, sunflower seed oil, squalene, evening primose oil.

Nutri Buddies

Nutri Buddies are a fruity, delicious whole food source of complete nutrition. Nutri Buddies contain 72 naturally occurring trace minerals essential to bone function and proper food digestion.

Whey To Go
Treat your family to the many nutritional advantages of whey. This delicious, easy to digest beverage is low in lactose, rich in calcium, cholesterol free, low in fat, and lower in calories than whole milk. Whey To Go comes in 5 fabulous flavors: Natural (milk taste); Chocolate; Orange; Strawberry; and Egg Nog.
A Business Opportunity;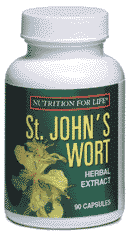 Nutrition For Life International is looking for Distributors. Earn extra income at home. For more information contact Denis at busopp@nflicote.bizhosting.com or by phone (902)765-0020 in Nova Scotia or John at (905)985-4561 in the Toronto area. Also find out how you can qualify for THE CAR BONUS and/or the NEW HOUSE PAYMENT BONUS PROGRAMS.
Nutrition For Life International is publically traded on the NASDAQ check out our financial record. Our symbol is NFLI.